Photos of Moscow preparing to New Year 2007 and Christmas
December 25, 2006

All the fur-trees that are mounted by the Advertising committee are artificial. And this is the deliberate ecology-saving policy of Government of Moscow.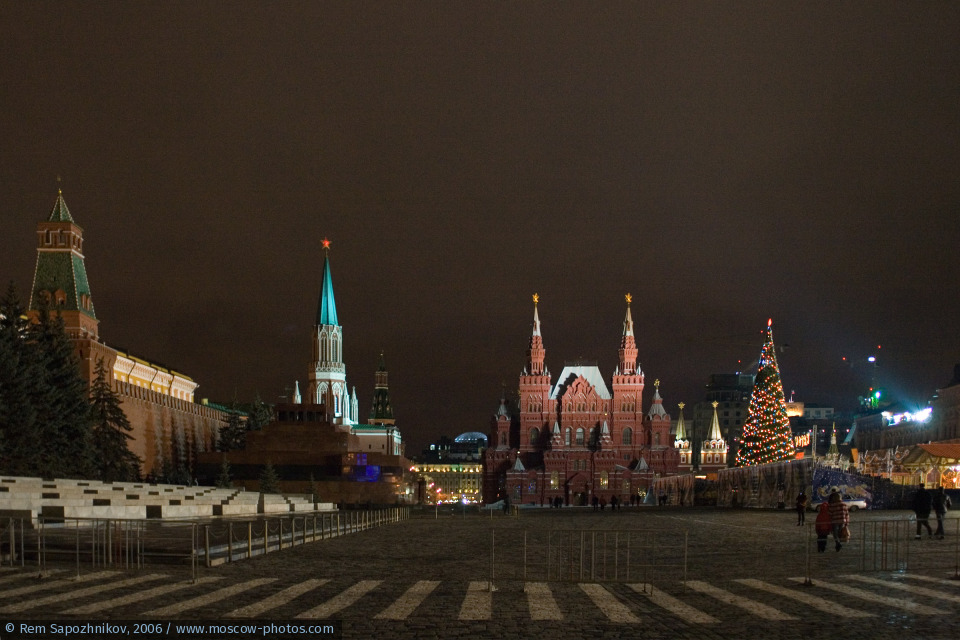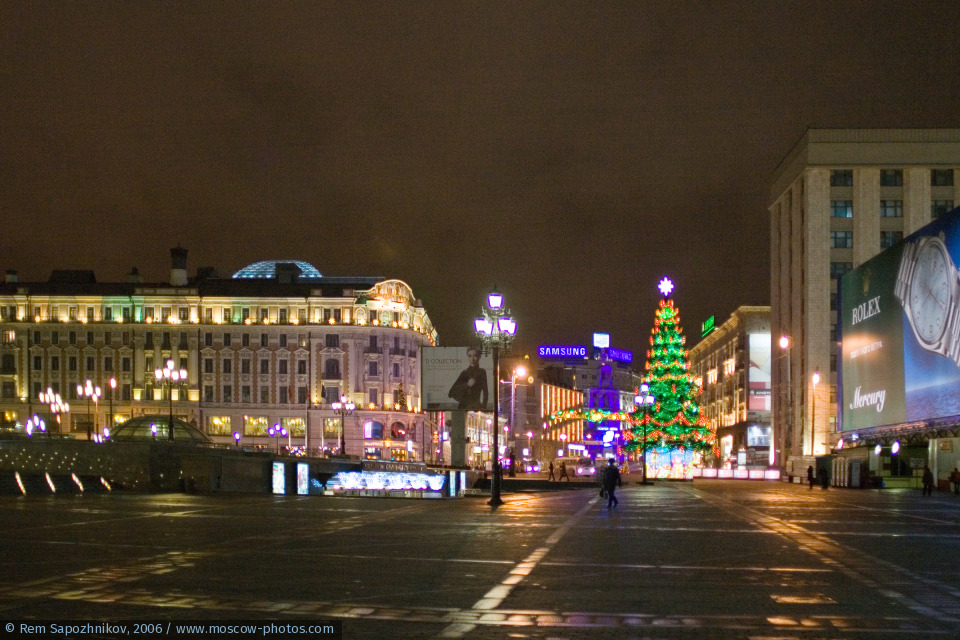 The new fur-tree is mounted on the Manezhnaya square. It was named «A Domestic Fur-tree». In appearance it really resembles those beauties that are traditionally put by the Moscovites in their houses. It is decorated with snowflakes, icicles, New Year garlands and so on. But it is of the size that fits the city – 15 meters. Another novelty of the year – light-dynamic tree on the Tverskaya square.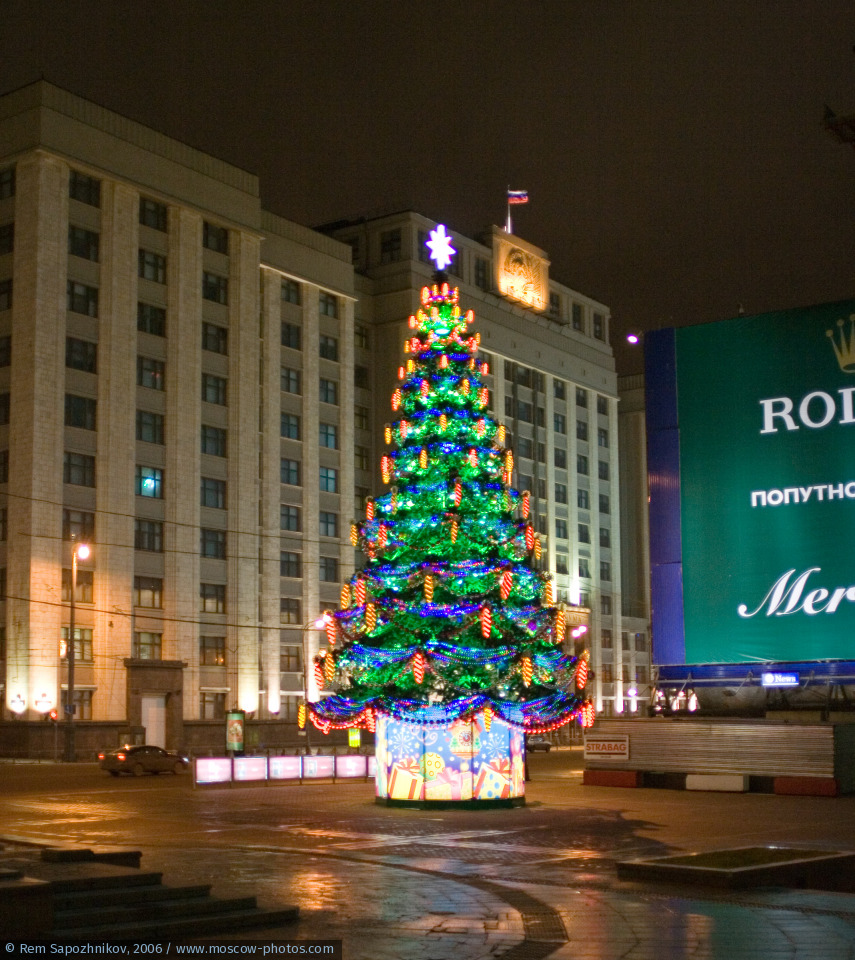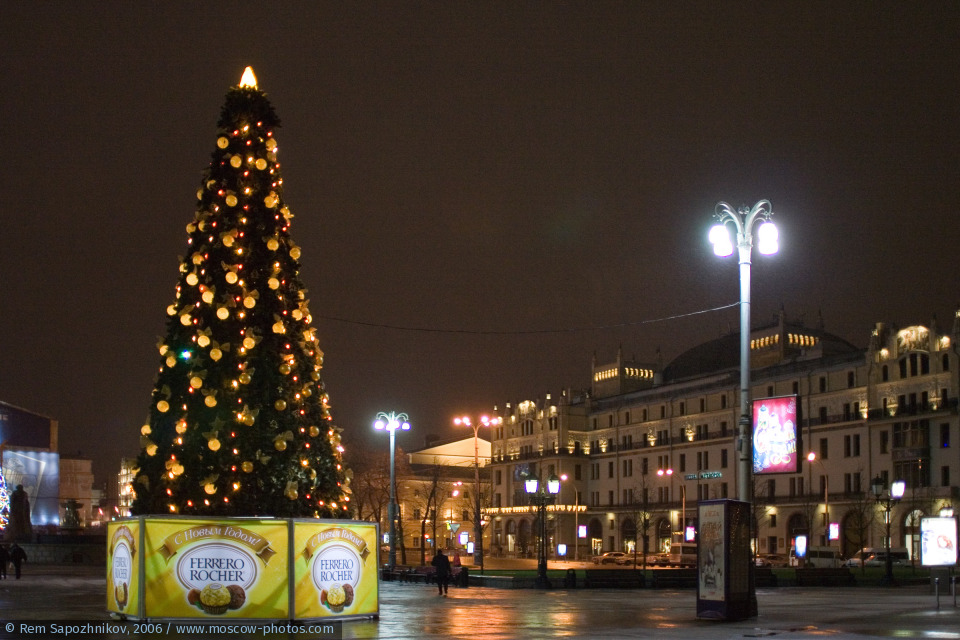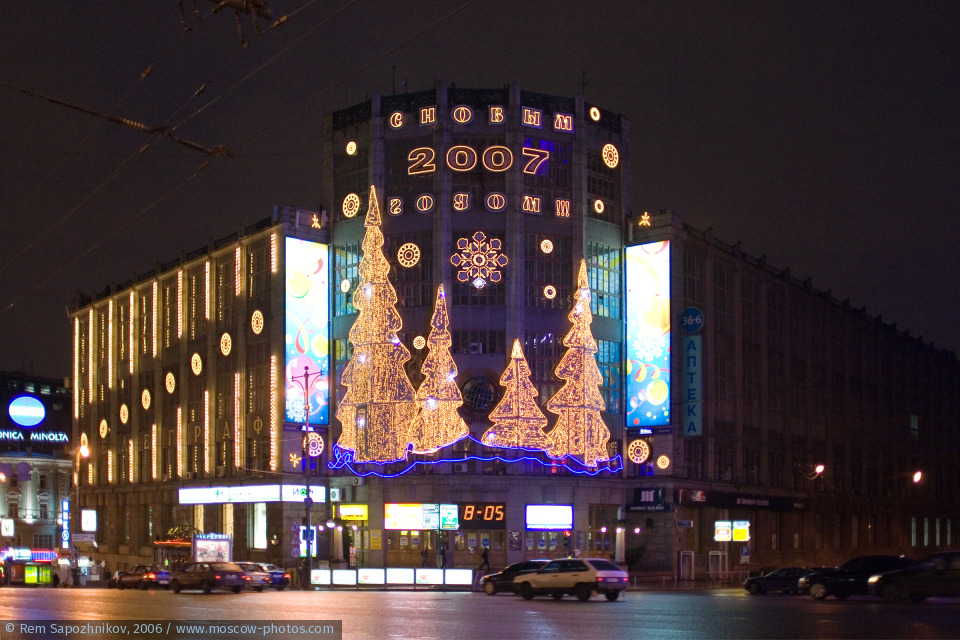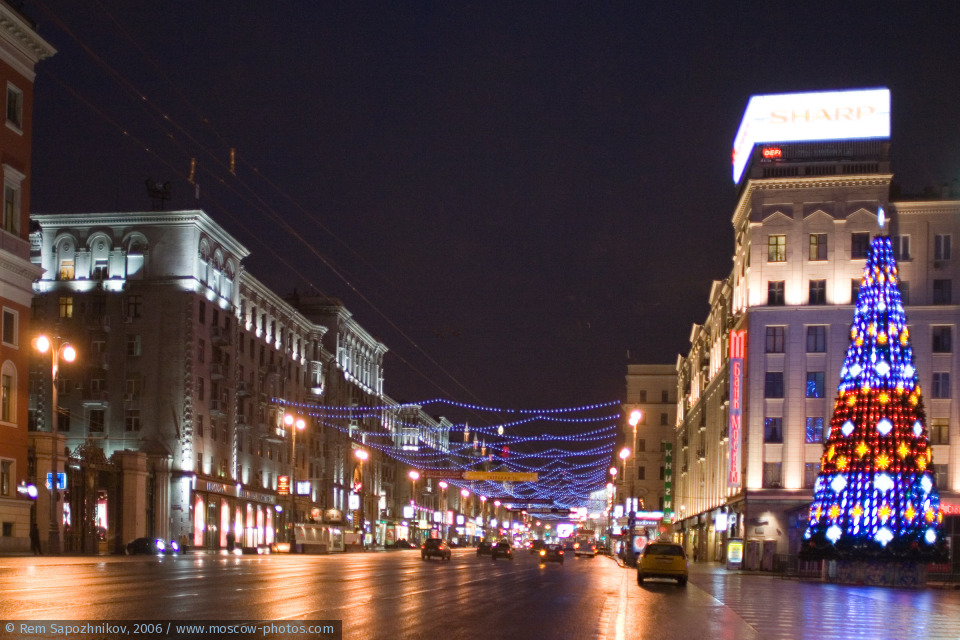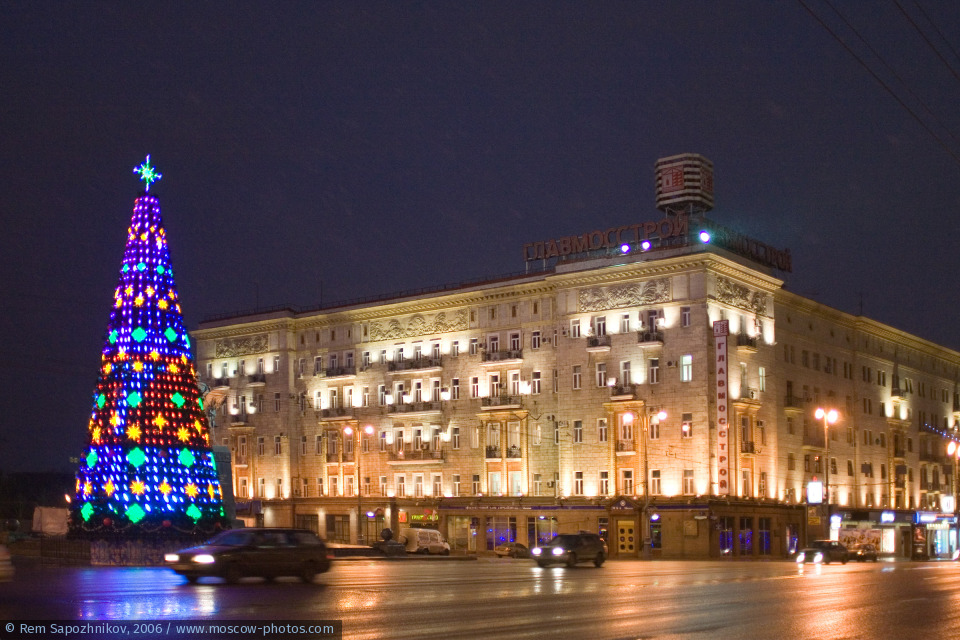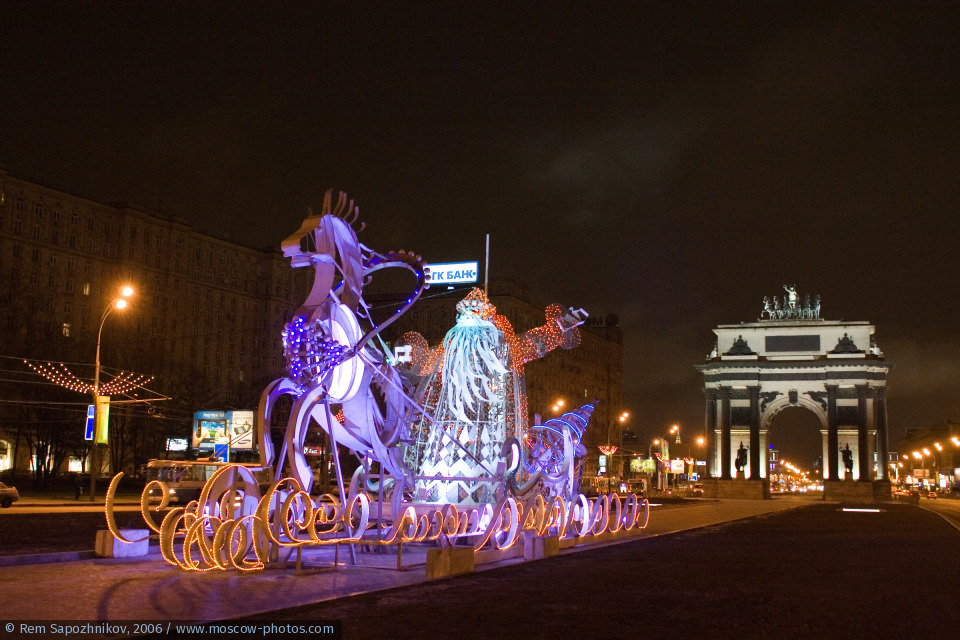 The height of the tallest fur-tree this year will be 40 m, which is 8 m higher than the record-holder of the last year. It's been mounted on the Poklonnaya Gora. There is a talking Santa Claus (7 m high) near the fur-tree. He congratulates everybody on the occasion of holiday, proposes holiday riddles to children.