The ceremonial of the equestrian and pedestrian procession of the Presidential regiment
April 15, 2006

Changing of the guards is thought to be one of the most beautiful and picturesque military ceremonies dating back to the times of Peter the Great. The traditions was observed till 1917, and in the Soviet times it was replaced by another one - posting of the Guards of honour at the Mausoleum of V.I. Lenin.

In spring 2005 the tradition of the Ceremonial of changing of the mounted and dismounted guards was revived. In the past changing of the guards involved such mandatory elements as ceremonial formation, report to the commander of the guard, inspection of appearance and arms, ceremonial marching under accompaniment of the orchestra. However, along with this, there used to be a "posting of the guards with ceremony", when military relics - combat banners of the units were brought forth. At present they worked out a new Ceremonial in the Kremlin. It joined into one whole different epochs of valiant Russian armies and united in itself bright, beautiful elements of Russian military ceremonies.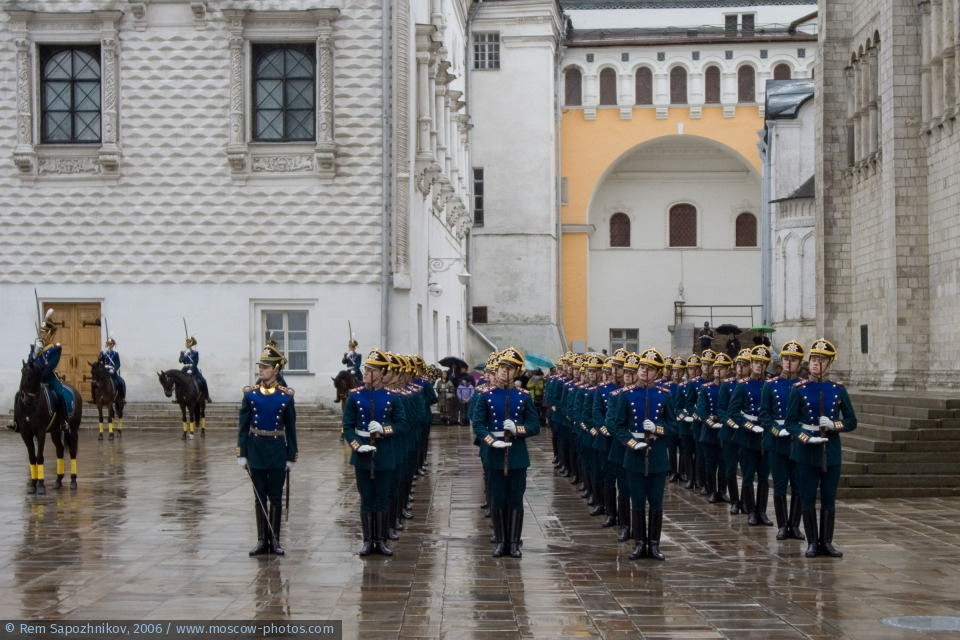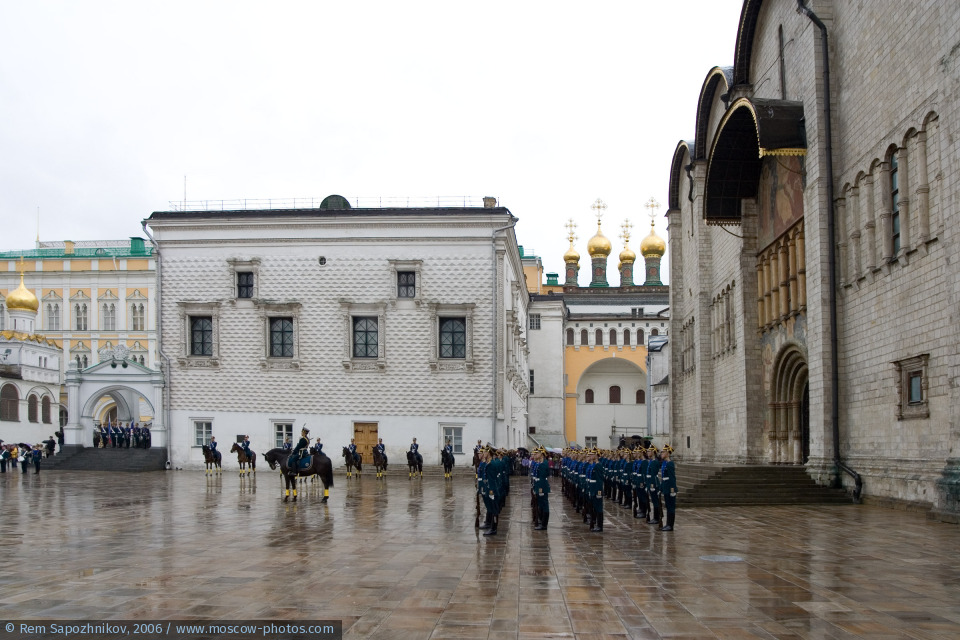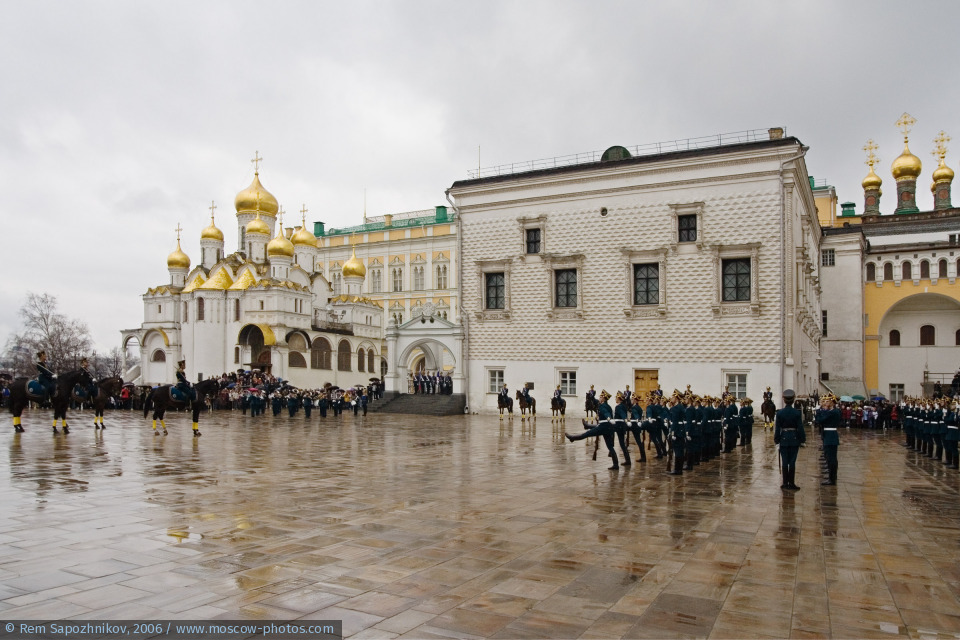 Special guard Company and the Presidential Regiment cavalry escort of Honour participate in the ceremonial changing of the guards. The Presidential Regiment provides security of the Moscow Kremlin - official residence of the President of Russia. Special guard Company has been specially set up for protocol events that take place at the highest state level, serving in the Guard of honour at the Eternal Flame at the Grave of the Unknown Soldier.

The uniform worn by the ceremonial participants was created by the centennial of the 1812 Great Patriotic war and its general style goes back to the historical full-dress uniform of the victorious war of 1812.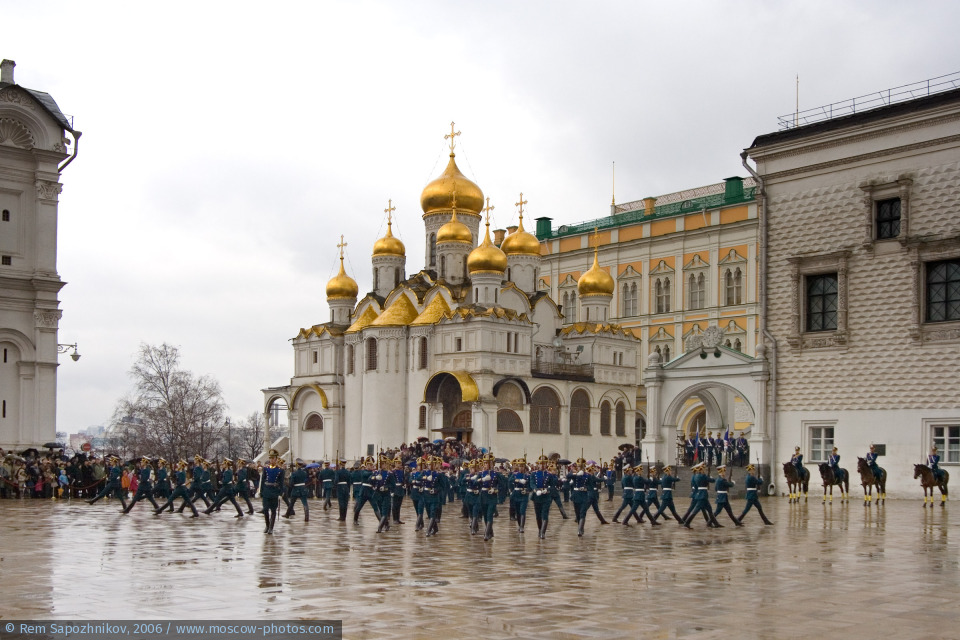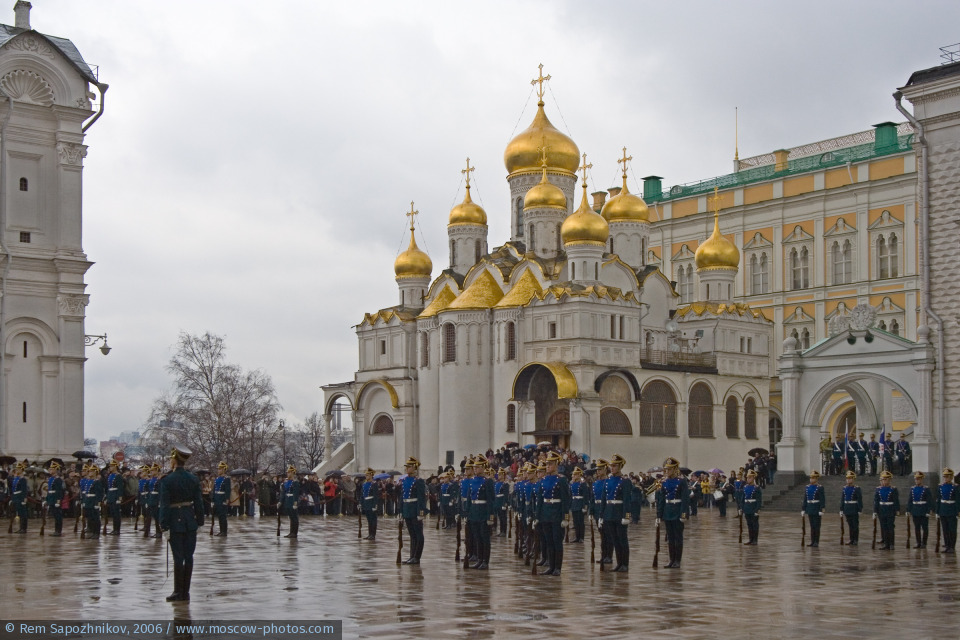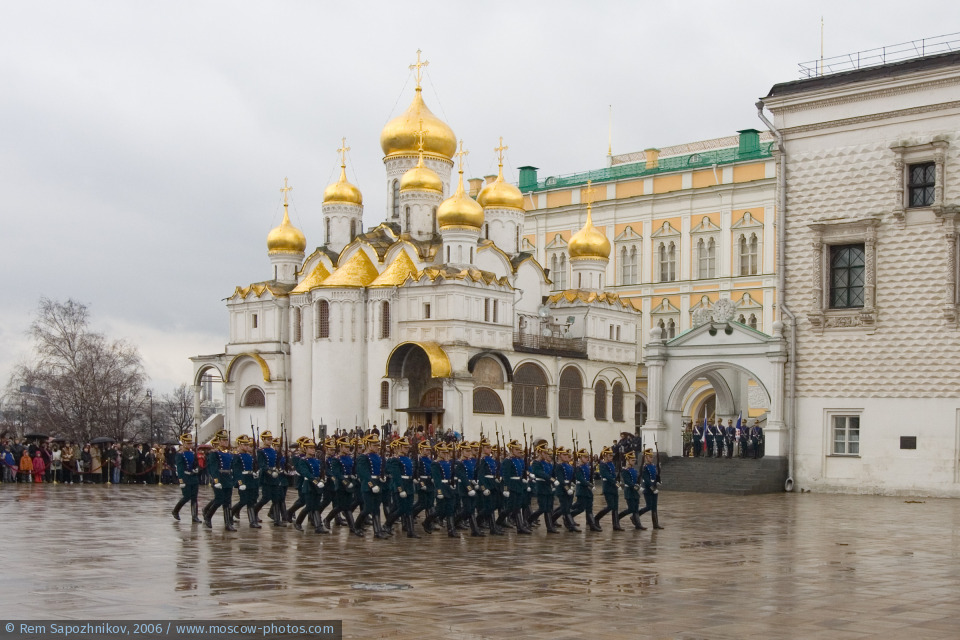 This bright show can be watched in 2006, starting from April till October on Saturdays at midday. The Kremlin Guards in gala uniform of the beginning of the 20th century demonstrate to residents of Moscow, Russian and foreign tourists faultless ceremonial drills and masterly exercises with weapon, elements of "mounted roundabout" under accompaniment of the Presidential orchestra on the Sobornaya square.