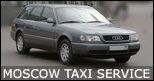 Home > Monuments > Fyodor Dostoevsky

The monument to Fyodor Dostoevsky

The monument to the great Russian writer Fyodor Dostoevsky was erected in front of the building of the Russian state library in 1997. The author of the monument is sculptor A. Rukavishnikov. Almost morbid asceticism, insularity and anxiety – these are the features peculiar to Dostoevsky; they are present on the writer portraits, made by his contemporaries and repeated in the statue, created by Rukavishnikov. Asceticism, severe expression of Dostoevsky correspond to laconicism, dryness and greatness of the colonnade surrounding the library.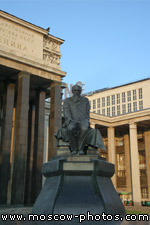 July 30, 2006
click to enlarge